Hire a professional carpet cleaner for getting the best carpet cleaning
Carpets add a cozy feel to your home or office, especially during winters. When a beautiful carpet is installed in a room, it will never look empty even with less furniture. In colder seasons, carpet offers the required warmth by retaining the warm air for a long time. But, it is important to clean your carpet to make sure that you do not have to replace it earlier than you thought. Carpets are the best source of comfort, but they also require the right type of care for long-term functionality.
Carpet cleaning all by yourself might be harder than you actually think. It is not just running a hard brush and using some water that will do the job for you. In reality, your carpet needs a lot more than that to look clean and perfect. This is the reason people prefer to hire professional carpet cleaning service providers. The complexity of removing the tough stains from your carpet is something more than you can actually handle.
Therefore, looking for someone to do the required task for you is the best answer. Your carpet might look clean and you have spot treated some of the stains for which they are no longer noticeable, but still, you can by opting for a professional carpet cleaning service. It's the best way to make sure they are free from spots, hygienic, and can easily withstand several years of wear and tear.
Unique Clean is one of the best choices for carpet cleaning services Dublin. We make sure that your carpet will look as good as a new carpet. The cleaning we provide gives your carpet a new life along with a myriad of several other advantages, some of which are listed below:
Benefits of timely carpet cleaning by professionals
Increases your carpet longevity:
One of the major advantages of cleaning your carpet by the best carpet cleaning company is that it helps in increasing your carpet's lifespan. Over time dust, debris, dirt, along with allergens, starts collecting in your carpet. These things start embedding inside the carpet fibres, which finally causes the fibres to split and get damaged. By properly removing this dirt and debris, you can increase the longevity of your carpet. The best carpet cleaning company uses some of the chosen methods like hot water extraction to remove all dirt and debris efficiently from the carpet fibres and sanitise the carpet. Regular vacuuming also reduces the amount of dirt build-up, which can be done all by yourself without the help of professionals. Unique Clean utilizes some of the best carpet cleaning services for carpet cleaning so that there is no trace of dirt left behind.
Eradicates the dirt:
It is easy to vacuum your carpet every day rather than hiring a professional carpet cleaning service, but that will only clean the surface dirt. So, allergens and dirt that is embedded inside the fibres will stay there inside the carpet. As time passes, this dirt and debris cause wear and tear of fibres of your carpet, thereby getting damaged fast. The bacteria present inside the carpet also generates bad odour, thereby making it difficult to breathe. But when you hire the best carpet cleaning company, like Unique Clean you get a thorough carpet cleaning service to remove all dust and allergens thereby making your carpet spotless and odourless.
You are left with no residues:
Indeed, vacuuming your carpet does not leave behind any residues, but some of the carpet cleaning machines that are old or cheap, might leave behind some residues. These machines are inefficient, and they leave behind some of the cleaning solutions.But when you hire a professional carpet cleaning service, you are free from such issues as they use the latest and best cleaning products for restoring your carpet to its new condition. The hot water extraction method also helps achieve the best results, thereby leaving the carpet fibres free from all kinds of stains and dirt.
Keeps our environment healthy and clean:
The dust and allergens that get trapped inside the carpet fibres can make a way to the surrounding air that you breathe, thereby leading to so many respiratory issues, allergic reactions and other kinds of health issues. Carpet cleaners in Dublin use high temperatures to kill those allergens so that they are not a threat to your health and keep your carpet surface clean and sanitised.
Removes persistent stains from the carpet:
Another benefit you get by doing carpet cleaning through one of the best carpet cleaning services is the easy removal of tough stains. Good carpet cleaners Dublin can easily remove the stains like ink stains, red wine stains, coffee or tea spill stains, pet stains, and other tough stains by utilizing some of the special methods like hot water extraction. After carpet cleaning companies do your carpet cleaning, you will not have to worry about all the ugly spots that are sometimes the cause of embarrassment in front of your guests.
Decreases the effects of the traffic lane:
Some of the areas of your carpet area, both in-home and office, get more foot traffic. Those areas will get damaged more because of the faster accumulation of dirt. Those areas of carpet are also darker than other areas.But the benefit you get by doing the carpet cleaning through the best carpet cleaner Dublin is that they will eliminate all dirt and decrease the traffic lanes' effects. The dark part of the carpet is eliminated, and fibres will be restored easily.
Increases the room appearance:
Carpeting is one of the biggest room furnishings. It is also one of the furnishings that are used more compared to others. But many people do not give a deep thought about the amount of dirt that gets accumulated every day on the carpet. And with time, the room starts looking dirty and outdated, all because of the improper carpet cleaning. Timely carpet cleaning by carpet cleaning companies keeps your carpet fibres new and enhances the room aesthetics.
These are the major benefits you get when you decide to do carpet cleaning by a professional domestic or commercial office carpet cleaning service provider. Unique Clean is the best and certified carpet cleaning company in Dublin that offers the best cleaning services at affordable prices.
Methods used by professional carpet cleaning companies to clean your carpet
People think that carpet cleaning is an effortless and straightforward task, but in reality, it is not as easy as it seems. There are several ways for any cleaning task, and the same rule applies to domestic or commercial carpet cleaning as well.
Have a look at some of the methods used for carpet cleaning by most of the carpet cleaning companies:
Hot water extraction method:
Maximum people refer to it as steam cleaning. Real steam is searing that can easily destroy the carpet fibers badly. Like a wool sweater or any velvety fabric that gets shrink or fuzzy while washing, in the same way, steam can also affect your carpets. Moreover, some of the artificial fibers will also melt as steam becomes very hot for them. Therefore, professional carpet cleaning companies spray hot water onto the carpet and then suck it up simultaneously. In this process, the carpet dirt and debris get dislocated and is sucked away. Sometimes adding chemicals to this water also generate good results, but it's important to select the chemical carefully so that the carpet fibres are not affected.Most carpet manufacturers prefer the hot water extraction method of carpet cleaning as it removes the dirt and debris from deep down the carpet. Hot water extraction method of carpet cleaning can be completed either by a small portable machine or through a truck-mounted machine.
Truck-mounted machine and portable machine:
Equipment used by domestic or commercial carpet cleaning companies for cleaning your carpet by hot water extraction method can vary from small portable machines to truck-mounted machines. Truck-mounted is often more beneficial. It is because
There is less sound inside the house as the machinery is mounted outside in the truck.

The truck-mounted machines are more effective because of the better cleaning outcomes, and the total time taken is less compared to small portable machines for

carpet cleaning

. Moreover, the suction force also helps in drying the carpets faster.
But truck-mounted machines have their own cons as well. The long hose needs your doors and windows to remain open and also possess the risk of a tripping hazard.
Preconditioning method:
This method used by some carpet cleaning companies in Dublin helps in loosening the tough dirt. However, the method's efficiency depends on the preconditioning agent you are choosing, which depends on the fabric of the carpet. Most of the professional carpet cleaners Dublin make use of alkaline solutions while working with carpets made with synthetic carpets. For woollen carpets, a slightly acidic solution works best. For the best working of the preconditioning agents in your carpet, scrubbing machines are used. Then through the hot water extraction method, the preconditioned agent removes the embedded dirt.Some of the woollen carpets may need some extra care, especially when you are using a detergent having high Ph. The best is to use an acetic acid solution.
Extraction of dirt and drying:
Hot water extraction method of carpet cleaning uses a lot of water that leaves your carpet fully damp no matter how sturdy the suction power of your drying equipment is. The final drying method of domestic or commercial carpet cleaning is important, as you will never want mould to grow in your carpet because of damp conditions. Moreover, there will be some permanent brown colour marks of water on the woollen carpets without a proper drying method.
The extraction process and the drying process should go hand in hand. For best results, carpet and upholstery cleaning service providers use the best equipment and their experience to obtain the perfect balance. You will surely want that as much dirt as possible should come out from your carpet, so equipment with a high flow rate works best, but that also means that your carpet will not dry up easily. Therefore, a professional carpet cleaning services provider knows how to make the right balance between the extraction and drying process to get the best results out of carpet cleaning processes.
Vacuum wash method:
This method works best on all surfaces that include carpets. A wash head sprays the water to the surface, and then it is sucked back immediately. It is one of the most common cleaning methods used by most professional carpet cleaning companies in Dublin. But one limitation is it can't handle carpets that are heavily soiled. And for light cleaning, this method is good as it does not scrape the pile and does not leave the carpet wet.
Dry cleaning methods:
To decrease the issues of damp carpets, there are varied dry cleaning methods that are being used by most of the service providers of the best carpet cleaner Dublin.
Some of these methods are:
VLM or shallow moisture systems:
In this method, there is a combination of dry compounds and cleaning solutions. Most of the Professional Carpet Cleaning Company like Unique Clean make use of this method because it saves a lot of time as drying is done very fast. But they are not as efficient as the hot water extraction method, which implies the cleaning teams have to apply some of the special treatments to areas with tough spots and high traffic areas. Some emulsifying products can be used in these areas for loosening the dirt. But these substances should not remain in the carpet for a long time, or else it can harm your carpet.
Encapsulation:
This method uses detergent polymer chemistry for binding the dirt to the molecules, thereby leading to the formation of small crystals. Some of the older formulations for encapsulation were full of problems while doing carpet cleaning. The carpet becomes soiled just after cleaning as the residues that are left behind will attract dirt. But new formulations are highly efficient. Most professional carpet cleaning service providers use some of the encapsulation products by using some special applicators or compression sprinklers. Then with the help of a vacuum, the polymers along with the dirt crystals are sucked up. Even if this encapsulation product attaches itself to the carpet fibres, the bond is so weak that it easily breaks down.
Bonnet carpet cleaning:
Such type of cleaning requires high skill. At first, a carpet cleaner in Dublin spreads a mist of some detergents to the bonnet. Then the bonnet, which is a kind of round buffer pad, picks the dirt. For this, the carpet cleaning professional should master some of the skills.At first, it is required to ensure that there is enough detergent to keep the bonnet highly lubricated, or else it can easily damage the pile. And on the other side, if it becomes too wet, the carpet will become very wet, and with time it will become dirty again. So, it's necessary to maintain a perfect balance. Apart from that, the best carpet cleaner Dublin must replace the used bonnet frequently because once it is saturated with a lot of grime, it cannot attract new dirt.
Dry compound cleaning method:
As the name suggests, the compound used in cleaning is not dry altogether, but it helps in dissolving the grime and attracting it. After it is thoroughly left in the carpet, it is allowed to get dry, after which it is sucked by using an industrial vacuum cleaner. It might sound effortless but needs little more effort compared to other methods of cleaning.
Dry foam method of cleaning:
Although foam is not completely dry, this method is good for those carpet fabrics that are water-sensitive and can't be cleaned by the hot water extraction method.
Unique Clean is counted among the top-notch carpet cleaning companies that offer several carpet cleaning services based on your requirements. We can easily restore your carpet to its new look and eliminate all kind of yuck that has got accumulated on your carpet. Whether you need an after tenancy cleaning or regular carpet cleaning, Unique Clean offers you with superior quality and professional carpet cleaning services. We make sure your carpet always stays in the best condition for a long period of time.
Below You Can See Some Results Of Our Carpet Cleaning Services: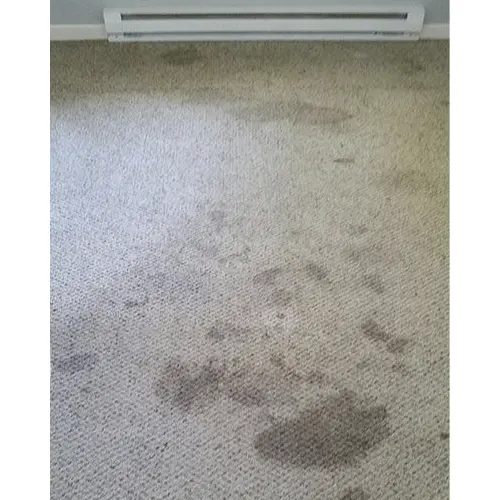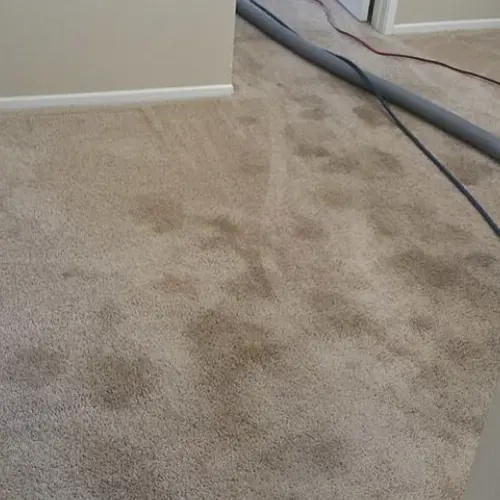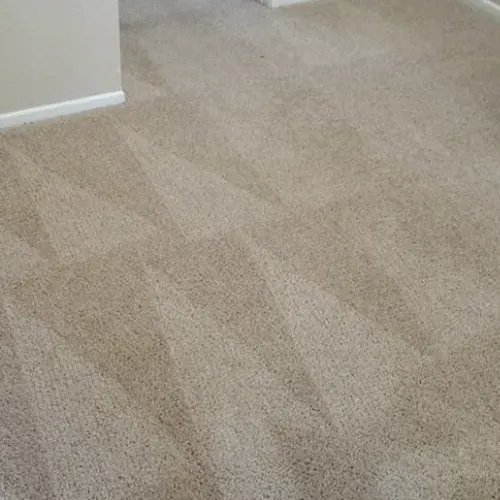 Always select a professional carpet cleaning service for your carpet cleaning task.
When you keep your carpet well maintained and get it cleaned by a hiring a provider of best carpet cleaning service Dublin every year, you can enhance both the carpet's appearance and its longevity besides contributing to a healthy environment. Spring is one of the best seasons to get your carpet professionally cleaned for removing all kinds of dirt and debris that has settled down in your home or office all over the winter.


If you are looking for a professional carpet cleaner in Dublin, contact Unique Clean today. Take advantage of all the perks mentioned above from Unique Clean professional carpet cleaning services.
Reviews From Our Awesome Customers