Looking to Clean up After Builders work ?
Are you in the middle of renovating your home or office? Is the cleaning work seeming unending? All you need is a helping hand to draw you out of this fix. After builders cleaning services in Dublin by Unique Clean is what you exactly deserve. Whether it's cleaning up your newly furnished living room or the aristocratic bathroom, we cover it all for you. So, are you interested to know more about after-builder cleaning? Stay hooked with us to know more about the wide range of services we offer. Our dedicated and skilled cleaning experts are always there at your service!
No need to feel worried anymore as after builders cleaning services by Unique Clean is awaiting your thumbs up! Our proficient staff is ready to deliver high-quality cleaning services while maintaining government rules and regulations. Be it your office or home, after builders cleaning Dublin experts will cover it all. Even if you own a premium house, our experts of after builders cleaning services offer exclusive premium cleaning solutions.
If you are leading a busy lifestyle and looking for a solution agency that provides a complete cleaning, then after builder cleaning Dublin by Unique Clean is your one-stop solution. Our fully-equipped staff with a well-vested professional team of cleaners will ensure you give a thoroughly cleaned and aesthetically appealing home.
We offer a host of cleaning services starting from your kitchen to your bathroom, from the upholsteries to the wall ceilings. The different after builders cleaning companies have been dealing with many clients all across Dublin, Ireland. Before jumping into our services, here are the USPs of our services.
24/7 helpline number for customer service.

Fixed rates and no extra charges.

Eco-friendly cleaning solutions.

High-quality operational equipment.

100% guest satisfaction guaranteed.
After completing the assigned task, after builders final cleaning is our signature to define that we believe in perfection.
Providing After-Builders Cleaning Services
Cleaning up dust
Clean-up of dirt
Grease and grime removal
Vacuuming and mopping floors
Window cleaning (extra charge for outside cleaning)
Our One-of-a-Kind After-Builders Cleaning Process
Generally, there are two steps involved in our after-builders cleaning process:
Initial/Rough Cleaning
The initial stage of cleaning involved eradication of small and large debris particles of dust and dry dirt. At Unique Clean, we use suitable equipment compatible with the surface for cleaning. For instance, we use steam vacuuming for cleaning carpeted floors. Our experienced and professional workers are efficient enough to use both high-tech and traditional methods for cleaning. It is up to you what you would prefer, and we are ready to provide that to you!
The Final Stage of Cleaning
The final stage of cleaning is the vital step. During this step, the intricate cleaning is carried out. The trade defects such as splattered windows, accumulation of dust between hairline gaps in the wall and floor tiles, removal of paint marks from the surfaces, removal of protective coatings, highlighting the details, and many more tasks are completed. After examining the situation, our builders might combine domestic or deep cleaning with after build cleaning to provide better result in less time. For example, renovating as well as degreasing old dirt marks.
How Can Our Services Benefit You?
There's a lot we can do for you with our after-builder cleaning.
A Building That Will Feel As Good As It Looks
A building that is not just new in appearance but also feels as fresh and new as it looks is different. Getting rid of dust and debris in every corner and crevice of the building can boost the feeling of newness in a building.
A Highly Effective And Professional Team
Our cleaning team comprises professionals who have been in their respective fields for a long time. They are completely committed and dedicated to their clients' objectives, knowing all the ins and outs of builders' cleaning work. Also, they are skilled at completing their work as quickly as possible.
Our Co-Cleaning Process Delivers A Ready-To-Use Space
It takes time and effort to handle the after-builder cleaning we provide. Even after we're done, the space we have to clean wouldn't be worth it if it weren't ready for use. That's why we go out of our way to make sure any space is ready to use once our work's done.
You'll Never Have To Break The Bank
Our after-builder cleaning services are ultra-competitive, which means you'll get the best at a fair price with us. We're here to offer affordable cleaning at a high standard of quality.
You just have to make sure the building work is done before calling us. This is crucial since the builder can't do anything further once we start the work. We are incredibly thorough with dust and debris removal, so we recommend that you get it done after the builder's work is over.
Our cleaning services cover everything from post-decorating to post-construction. You can reach us at 01 457 4418.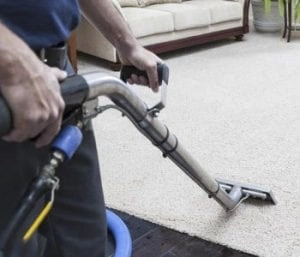 At Unique Clean, we adopt several techniques to eliminate the stubborn stains on your carpet. First of all, our professionals understand the type of soiling and then treat it accordingly.
Carpet Pre-Vacuuming: Our professionals vacuum the carpet to remove any dust or soil debris. This step ensures that all the macroscopic particles are removed from the surface.
Deodorising and Pre-Spraying: Carpets are the sponges of a home. They absorb everything, whether moist or dry. Our after-builder cleaning experts use eco-friendly products to deodorise the carpet and non-toxic pre-spraying chemicals to kill the carpet's germs.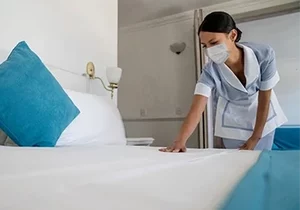 Domestic Deep Cleaning
When it comes to domestic cleaning, we provide a wide range of services, ranging from your kitchen and bedroom to bathroom and living room. Our other services include once-off after-construction cleaning service and new build house cleaning.
Are you shifting to a new house? It seems you have to clean your old home to receive the security deposit. No need to worry; we are here to cover that also for you. After builders, we will get our hands dirty to make sure your space is left clean and as it was when you first rented it. With a wide range of cleaning services and equipment, the cleaning becomes easy and consumes less time.
How Does Our After Builders Cleaning Work?
Your property needs to be deep cleaned after the builders leave. The place is filthy. The flooring and tiles look greasy. There is dust covering the windows and doors. No worries. Unique Clean offers top-notch after-builder cleaning in Dublin, so you can ensure your place is spotless and fresh like new.
Here's how our professional cleaning team works:
We make it easy for you to schedule your post-builder cleaning. Give us a call on 01 457 4418 or send us a message via online chat. Our professionals can also get back to you through our online form. You can book a clean anytime and anywhere. Our professionals are available 7 days a week.
You can trust our team to clean your place to a spotless, safe, and hygienic standard on the day of cleaning. Cleaning services after builders are available in Dublin for most properties, and high-quality results are guaranteed. Professionals with extensive industry training and experience are on hand to help.
Clean Your Home And Relax
You can feel safe knowing that your property is in good hands as our expert professionals provide comprehensive after renovation cleaning services. You can rely on us to clean your house, getting rid of tough stains, grime, dirt, and dust, making it look as good as new.
Are you the owner of a newly constructed house? Have you recently renovated your old shelter? You must be then looking for a helping hand to clean the debris. Unique Clean is the one-stop destination for post-construction cleaning in Dublin.
You can also contact us by visiting our website for local after builder cleaning and book a maintenance appointment for your humble shelter.
Connect with the Best After-Builder Cleaning Company Today!
We hope you have gained a comprehensive knowledge of our services. We, at Unique Clean, promise to offer our clients the best of our services. We maintain the utmost level of hygiene and sanitising protocols. For any assistance with your home cleaning, you can contact us! We are your one-stop destination for the best yet most affordable after-builders house clean services.
Reviews From Our Awesome Customers